The Centers for Medicare and Medicaid Services released its 2019 Star Ratings last month – which already has some health plans thinking about 2020.
If it seems far off, it's really not. That's because it takes time to ensure your health plan is doing everything it can to ensure a four or five star rating. It's a challenging task, but it's feasible.
Star Ratings are put out by CMS to give Medicare and Medicaid beneficiaries some insight into the quality of the health plan before they sign up.
Among other things, Star Ratings:
– Measure aspects of a plan that are relevant and important to beneficiaries. CMS looks to NCQA, PQA and others for measure concept development, endorsement and specifications.
– Focus on aspects of high-quality care within the control of the plan.
– Provide a complete, accurate, reliable, and valid picture of a health plan. Star Ratings also are used for compliance and monitoring.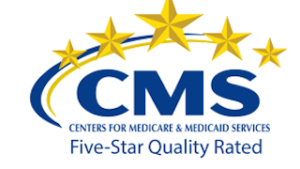 Star Ratings are displayed on the on Medicare Plan Finder (MPF) so beneficiaries may consider both quality and cost in enrollment decisions. The Affordable Care Act established CMS's Star Ratings as the basis of Quality Bonus Payments to MA plans. Beneficiaries can join a five star plan at any time through a special enrollment period.
How can you work to receive a higher rating in 2020? Let the team at Tier 1 Pharmacy Consulting help. We are experts in Medicare compliance.
Tier 1 Pharmacy Consulting can work with your staff so everyone understands his or her responsibilities and how to successfully tackle them. We can help you develop a Star Ratings plan for 2020 that will help your health plan improve its performance and achieve goals.
Tier 1 also will help you sort out conflicting messaging, outdated information, missing information, records and measures evaluated by CMS for its Star Ratings program. With us, you can rest assured that making changes doesn't have to be scary. It's necessary to get you the best rating possible. We will make sure your vendors are on board, too, supporting your efforts and all of the needs of the Star Ratings plan.
A four or five star rating is within your reach for 2020. We can help you get there.
About Tier 1 
Tier 1 Pharmacy Consulting is a Denver, Colorado-based pharmacy benefit consulting firm offering customized services to healthcare plans that offer prescription drug benefits. Whether your health plan is big or small, Tier 1 offers strategic, cost-saving solutions that boost the plan's overall value and help its members by providing high quality care.
Tier 1's founder is a clinical pharmacist with more than a decade of experience in pharmacy benefit management. We are passionate about collaborating and developing effective strategies to improve health plan outcomes.
Tier 1 offers health plans a new perspective on how to manage their pharmacy benefit. Our team is made up of experts who strive to make effective plans even stronger and fill in any gaps due to a lack of time or resources.
We're here for you. Drop us a note at info@tieronepc.com and let's get connected.