Medicare's Plan Finder remains the best consumer tool to search for a Medicare Part D and Medicare Advantage Plan. The government wants to keep it that way.
Plan Finder lists all of the health plans available in a person's zip code and includes crucial information about premiums and out-of-pocket costs, particularly for prescription drugs.
Pricing is different for every health plan, so the tool aims to help consumers to make informed decisions about what kind of health and pharmacy care plan they need – and how much they can afford.
But Plan Finder is only as accurate – or as useful – as the information it receives. Plan Finder drug prices are updated regularly from October through August. Pricing for the current year is frozen in September in preparation for the new plan year's display.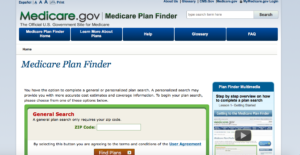 During the active months, Medicare requires health plans to submit files that update the costs of prescription drugs every two weeks. Many plans delegate this function to their PBM, but it's important that health plans stay engaged in this process and ensure that there are effective processes to oversight these frequent submissions.
Why? Because Medicare wants to make sure enrollees are provided the most accurate information when making the decision on what prescription drug plan works best for them. .
Let's say a drug on the Medicare Plan Finder for your health plan is shown to cost  $4, but when CMS retrospectively reviews a claim for that drug they see that the member paid$10. This discrepancy can negatively impact your plan performance when it comes to the measure of accuracy of the Plan Finder information, not to mention the potential for member grievances with a cost discrepancy like this.
Here's what CMS wants plans to do:
Ensure timely and accurate CY 2018 pricing data for posting on Medicare's Plan Finder.
Identify preferred cost-sharing pharmacy arrangements in the Plan Finder pricing files.
Confirm pricing and pharmacy network data files for the Plan Finder are up-to-date, correct and accurate, and that only pharmacies under contract are included in the tool. Incorrect data may result in suppression from the Plan Finder tool, as well as appropriate compliance actions.
Establish a routine process for sampling a subset of drugs and comparing the pricing on the Plan Finder site versus what is being adjudicated by your PBM at the pharmacy counter.
Evaluate your Plan Finder accuracy ratings report available for your plan to identify any potential areas of improvement.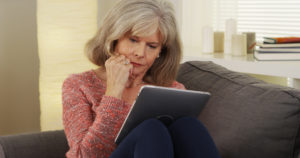 If a health plan fails to update its prescription drug pricing and other information, it could be suspended or removed from the Medicare Plan Finder. The plan won't show up when consumers do a search using the tool, so they won't even know your health plan exists. That means less money going into your health plan and an overall loss of revenue over time.
How we can help
The team at Tier 1 Pharmacy Consulting can be the liaison between the health plan and the pharmacy benefit manager to help oversee the steps needed to ensure CMS compliance, including regular updates  to the Medicare Plan Finder. We can offer solutions on how to properly and effectively institute the appropriate process for oversight and ensure drug prices are, at all times, accurate and up-to-date all year.
We are experts in Medicare. Avoid a Plan Finder suppression by partnering with us. We can help you stay compliant at all times, so you can focus on running your health plan.
About Tier 1
Tier 1 Pharmacy Consulting is a Denver, Colorado-based pharmacy benefit consulting firm offering customized services to healthcare plans that offer prescription drug benefits. Whether your health plan is big or small, Tier 1 offers strategic, cost-saving solutions that boost the plan's overall value and help its members by providing high quality care.
Tier 1's founder is a clinical pharmacist with more than a decade of experience in pharmacy benefit management. We are passionate about collaborating and developing effective strategies to improve health plan outcomes.
Tier 1 offers health plans a new perspective on how to manage their pharmacy benefit. Our team is made up of experts who strive to make effective plans even stronger and fill in any gaps due to a lack of time or resources.
We're here for you. Drop us a note at info@tieronepc.com and let's get connected.